How to choose the ideal mattress? Or what do you need to know about buying a mattress? It's a new era - modern materials, modern technology and modern people. Over the years, mattress shopping has changed dramatically. Cutting-edge new technologies, online e-shops, fast shipping of "mattresses in a box" have made choosing a quality mattress quite challenging. Luckily, we've got all the answers for you in this complete mattress buying guide.
SPIMSI - mattress selection procedure
Set a budget
Consider the ideal mattress firmness
Find out which features you want and need
Choose your mattress type
Choose your mattress size
Check the return policy and warranty
#1 - Set a budget
One of your first tasks is to find out about mattress prices. Cheap economy mattresses are priced well under €150, but you'll find the deepest quality luxury mattresses priced over €3000. Apart from the quality of the design and the comfort of the sleeping experience, their durability also varies. Some will last in good condition with normal use for 3-4 years at most, and some will easily last 10 years. If you make the right choice for the price range of mattresses, it will allow you to quickly get to a shortlist of the deepest rated mattresses. You may be asking yourself now: Why are mattresses so expensive? In this day and age, you can find many ultra-cheap solutions for mattresses too. But the result is sleep comfort, hygiene and durability. Here's a price guide on how to buy a mattress within your budget. Under 100 €: Very cheap mattress. Suitable for a guest room for temporary sleeping. With normal use it will last 2 years if you are lucky. 100 - 200 €: Better materials and better quality, but not the ideal you want to sleep on for the next 10 years. Maybe a guest bed? 200 - 300 €: Average quality mattress for everyday use. Many very good mattresses fall into this range. 300 - 500 €: Here we are talking about real quality. For this price you get a nice mix of luxurious comfort, affordability and durability. Most of these mattresses come with a 5+ year warranty. This range includes SPIMSI NEW WIND, SPIMSI NATURAL, SPIMSI FIRM, SPIMSI FRESH and more. 500 - 1000 €: For those who indulge in the highest quality of sleep, it falls into this exclusive group: the SPIMSI HEALTHY, SPIMSI LAZILY, SPIMSI COOL, SPIMSI EXTRA FIRM and others. More than 1000 €: ugh, pretty expensive. Mattresses in this price range are usually hybrid foam-spring mattresses made from dozens of types of expensive foam and hundreds of pockets. That price may get you a super soft mattress, but that doesn't necessarily mean it will provide the right support for your body type or sleep style.
#2 - Consider the firmness of the mattress
There are many factors to consider when buying a mattress, but the most important is probably the firmness of the mattress. Mattresses come in a range of firmness options, which are marked on a scale of 1 to 5 (1-softest, 5-firmest). Most mattresses fall into the 3-4 range, as super soft mattresses can't really support the spine and super firm ones can exacerbate pressure points. The firmness of your mattress plays an important role in the quality of your sleep. It also determines how well your body is supported during sleep and how comfortable you feel. There are different types of mattresses, some of which are made of inferior material that lack support. If your mattress is too soft with poor support, you risk straining your back or neck and also poor sleep. If it's too firm, your mattress could cause you unnecessary joint pain and you'll toss and turn all night trying to find a comfortable position.
So, which level of strength is right for you? It depends on your sleep position.
Sleeping positions
Your sleeping position can affect the firmness of the mattress you choose. For example, side sleepers tend to prefer a less firm mattress to allow their hips and shoulders to sink into the mattress more. Whereas a person sleeping on their stomach or back may prefer a firmer mattress.
Side sleep
"Side sleepers" use softer to medium-firm mattresses. Because side sleepers sleep on their shoulders and hips, a softer to medium-firm mattress holds these pressure points and provides the necessary give to wake up without any firmness or pain. A softer mattress will also help keep the side sleeper's spine in better alignment.
Sleeper on the back
These individuals prefer a medium to firm mattress (3-4). The extra support helps keep the spine in a neutral position and prevents rounding of the lower back. Mattresses without proper support that are too soft or too firm can eventually cause low back pain. Look for a mattress with moderate firmness to help support major pressure points such as the hips and upper back. This milder firmness will better support your lower back while you sleep, allowing you to wake up in the morning without feeling stiff.
Sleeping on the belly
Although sleeping on your stomach is the least common position, the correct firmness of the mattress is particularly important in preventing neck and back pain. Stomach sleepers tend to suffer the most from firmness and soreness, so they benefit most from a firmer mattress. A firm mattress prevents the stomach sleeper's hips from sinking, which could lead to lower back pain. It also supports the shoulders and keeps the neck and head at a more comfortable angle.
Pain also affects the choice of mattress
Shoulder pain
If you're dealing with shoulder pain, you'd probably benefit from a softer mattress. Many people who sleep on their side have shoulder pain if their mattress is too firm. This is because the mattress doesn't have enough grip for their shoulders and hips. A soft to medium-firm mattress provides comfort and gives your shoulders the support they need, while also providing support for your entire body.
Back pain
Waking up with back pain is one of the most common problems people mention in relation to their mattress. The problem usually comes from the fact that their mattress is soft and lacks support. No matter what position you sleep in, it's important to keep your spine straight and the right level of mattress firmness will make all the difference.
Hip pain
Nearly 10 percent of the adult population suffers from hip pain. And unfortunately, hip pain can increase with age. There are several factors that cause hip pain, which is why it's important to have a mattress that won't cause any additional pain. A soft to medium-firm mattress is a safe choice to choose from to avoid or reduce hip pain. A softer mattress pillows your hips while providing the support you need to sleep comfortably.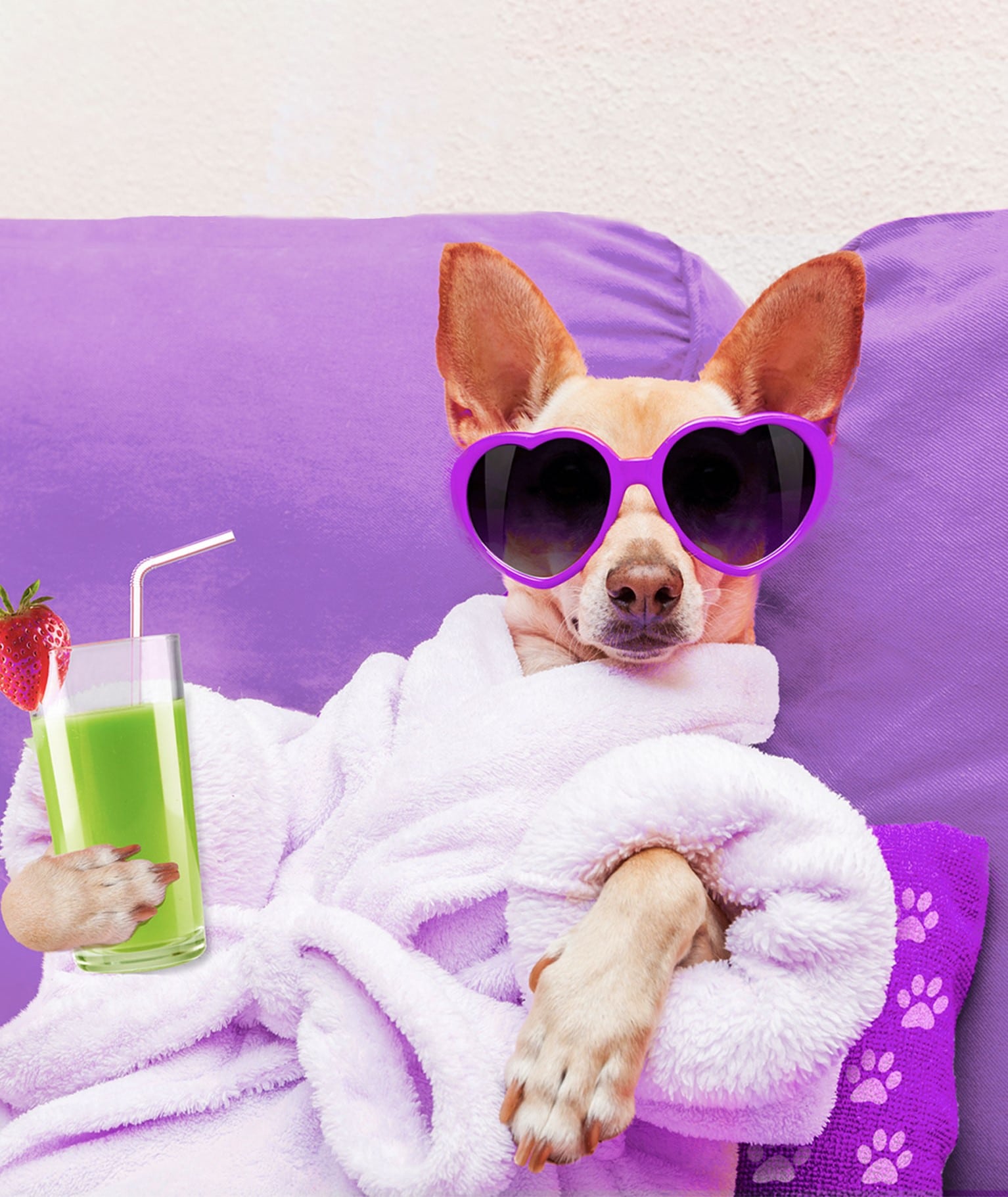 #3 - Find out which other features you need for your mattress
We all imagine a good night's sleep differently. Some people like to snuggle into a warm bed and duvet. Others like to sleep rather cool and only lightly covered with a thin blanket. Some like a rocking surface, and others like to sleep like a firm board. Here are some features you might want from your mattress. Breathability: some mattresses use cooling gel and perforated foam to increase breathability. Portability. Some mattresses weigh a lot, especially foam mattresses made of memory foam or foam latex. Swing ability: a little bit of swing ability makes it easier to get up (good for seniors) and is also ideal for those who like to enjoy activities in bed with their partner. Motion transmission: Low motion transfer ensures your partner stays asleep if you toss and turn. Moisture wicking: If you're prone to night sweats, you want to keep moisture away from your skin. Moisture-wicking mattress covers will keep you dry and help extend the life of your mattress. Reaction: how quickly does your mattress react to your movements? Long-response mattresses don't leave your body in its original position when you move on the bed and change position. Low response can reduce comfort during sleep with frequent position changes. Hypoallergenic/Anti-Allergenic: Mould, dust mites and bacteria can cause illness and shorten the life of the mattress by years. Hypoallergenic models are resistant to these invaders. Decide which features and functionalities sound good to you, and you'll be ready to choose your mattress.
#4 - Choosing the type of mattress
There are many different types of mattresses and each has different characteristics. Choosing a quality mattress type isn't so much about finding the best mattress, but rather finding the type that has the features you need. Let's take a look at the most common types of mattresses. Air mattresses: simple and portable, but let's be realistic - you don't want an air mattress in your bed. Futons: Popular positionable beds, futons are comfortable but do not respond, bounce or support a healthy spine. Sleeping on a futon is basically like sleeping on a couch. Innerspring Bonell: These mattresses contain coils (springs) that are all connected, which means the heaviest part of your body (or the heaviest occupant of the bed) pulls in everything else. Pocket springs: mattresses with a pocket spring are the top of the range among spring mattresses. Each spring is individually contained in a protective pocket. The greater the number of springs a mattress contains, the more optimally it follows the body. Memory foam: Memory foam mattresses are dense and heavy. They can adapt well to the shape of your body and have low motion transfer. They are also naturally hypoallergenic. Gel memory foam: Cooling gel memory foam is added to the classic memory foam mix to improve breathability. It is definitely cooler than traditional memory foam, but still not as cool as other types of mattresses. Latex: Latex is a natural foam. Latex foam is slightly more breathable than memory foam, although it is quite expensive. Latex mattresses are a good choice for those who want more response and bounce than memory foam. Latex has more motion transfer and may lack the support of other mattresses. Hybrid: The best mattress for those who like to mix and match, hybrid mattresses combine innersprings with a comfortable layer of foam. These mattresses are more luxurious options that offer the perfect balance of all the features we've covered, although they are quite heavy and can be expensive.
#5 - Choose the size of the mattress
You don't want your feet dangling off the edge of the bed, but you also don't want your mattress taking up 90% of your floor space. Getting an XL mattress may seem luxurious, but it's better to find the right dimensions for your body and bedroom size. The following mattress sizes are standard for almost all mattresses on sale today and correspond to similarly named bed frame dimensions. The dimensions of normal standard beds are: The baby bed mattress is designed for children up to about three years of age and has a dimension of 120 x 60. The mattress for juniors and adults has the most common dimensions of 200 x 80 and 200 x 90 and other sizes such as 195 x 80, 195 x 85, 195 x 90, 200 x 85. Mattress of larger sizes 200 x 100, 200 x 120, 200 x 140 or double mattress for king and queen 200 x 160 and 200 x 180.
#6 - Check the return policy and warranty
At this point, you probably already have a clear idea of which mattress you want to buy. But before you go ahead, you need to do a little research to make sure that the mattress you've chosen doesn't suck. By checking the return and warranty policy, you can see if the company stands behind its products or if it's just trying to sell something cheap that won't last. Expensive comfort mattresses should be covered by a long warranty. A 3-year warranty can be good, but a multi-year warranty is great. You should also be able to return the mattress without hassle if there is any defect.